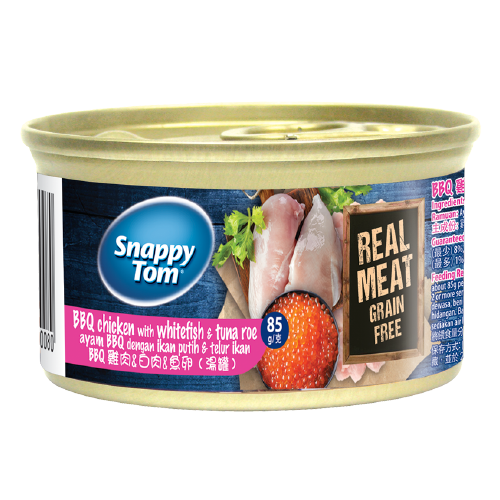 BBQ Chicken with Whitefish & Tuna Roe
Made with chicken and complemented with whitefish and tuna roe, that helps to increase your cat's appetite. The delicious dishes are prepared in slow-cooked and served in a thick BBQ gravy to keep her coming back for more.
Feeding Guides
Ingredient List
Guaranteed Analysis
Feeding Guides
For adult cats, feed a daily ration of about 85g per kg of body weight. For kittens, you can feed up to double the amount. Divided all daily meals into 2 or more servings. Serve at room temperature and always provided plenty of freshwaters.
Ingredient List
Guaranteed Analysis
Click on a product below to read more