Scented Bentonite – Baby Powder
Meet a lighter Snappy Tom scented cat litter that delivers the pleasant Baby Powder scent, while Snappy Tom Bentonite tackles unpleasant odors.
Start with a clean and empty litter tray, pour 4-6cam bentonite cat litter into tray
The cat litter forms into clump as soon as contact with pet's urine and poo
Recommend to remove the solid waste and cat litter clumps with cat litter scoop daily. Refill with cat litter to keep 4-6cm deep.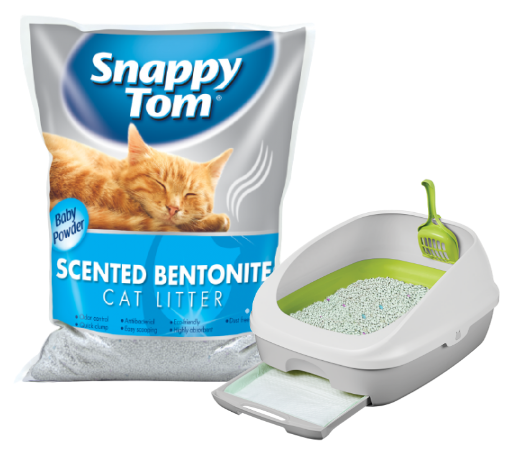 Click on a product below to read more