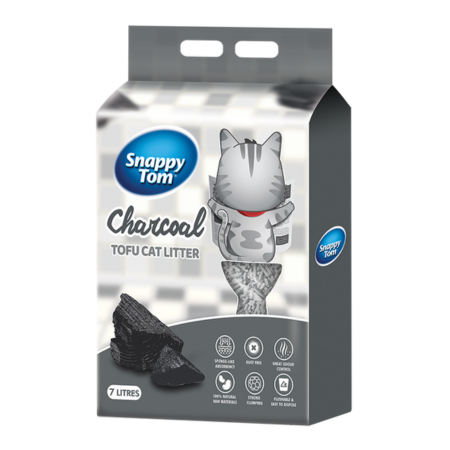 Snappy Tom Tofu Cat Litter - Charcoal
Snappy Tom Tofu Cat Litter – a lighter and more refreshing choice for your feline friend! With its unique tofu formula, this cat litter not only provides excellent clumping power but also offers a delightful fragrance that will leave your home smelling fresh.
Step 1:
Start with a clean and empty litter tray, pour 4-6cm tofu cat litter into tray.
Step 2:
The tofu cat litter forms into clump as soon as contact with pet's urine and poo.
Step 3:
Scoop the solid waste and tofu cat litter clumps and flush in the toilet bowl. Refill with tofu cat litter to keep 4-6cm deep.
Click on a product below to read more